Energica Motor Company has recently joined forces with the lubricant producer PETRONAS Lubricants International (PLI). This partnership makes PLI Energica's Industrial Partner as well as its Main Sponsor in its upcoming 2023 Racing America season.
Energica is currently backing team Tytlers Cycle Racing with their expertise and exquisite motorcycles in the Roland Sand Design's Super Hooligan National Championship, which is a part of the MotoAmerica series. It is the only electric manufacturer that will be competing against other ICE (Internal Combustion Engine) riders throughout the full season.
"We're making history once again. Racing has always been in our DNA from the very beginning, and after making history in MotoE for four years, we accepted a new challenge alongside Tytlers Cycle Racing. What makes this even more incredible is to have a powerhouse like PETRONAS Lubricants International alongside us to lay a new milestone in motorsport history," says Giampiero Testoni, CTO of Energica Motor Company.
"PETRONAS Lubricants International is constantly exploring ways to support the rapidly developing EV industry, including in the motorsport scene. This partnership opens opportunities for us in the development of EV fluids that cover all types of electric vehicles including trucks, light commercial vehicles, passenger cars and motorbikes. It is a testament to our ability of customising bespoke solutions for the full range of fluid applications in electrified powertrains," added Hezlinn Idris, Managing Director and Group CEO of PETRONAS Lubricants International.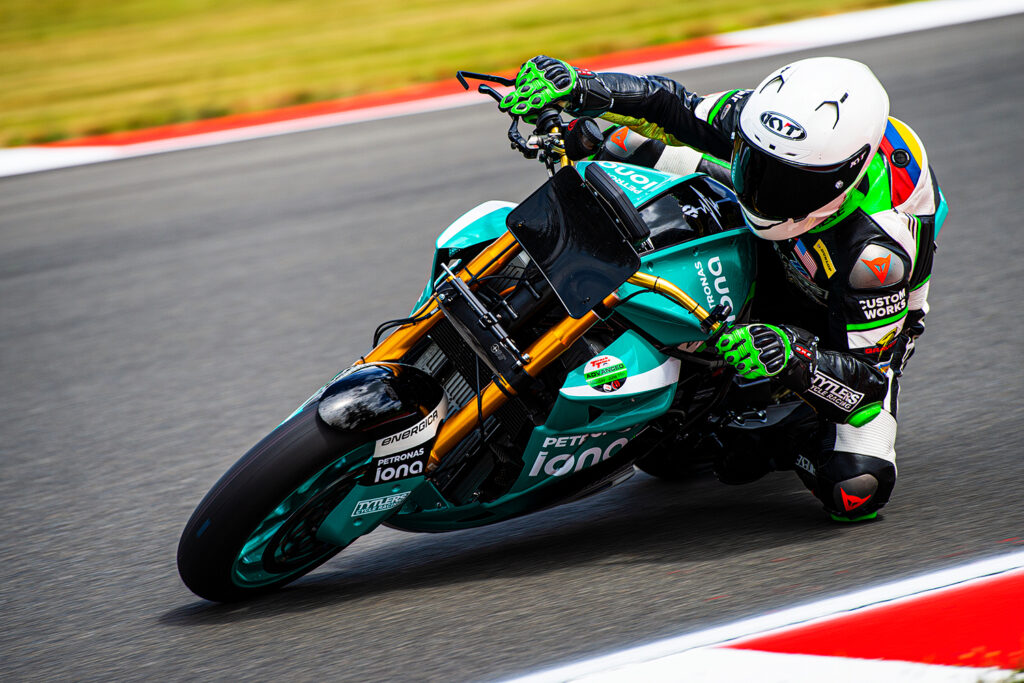 The Eva Ribelle RS is the headliner of this upcoming racing event. The electric hypernaked bike, ridden by experienced driver Stefano Mesa of Colombia, is manufactured in the famous Motor Valley of Italy and purchasable at over 130 stores globally. In April 2022, Energica Motor Company became a part of Ideanomics, an international enterprise geared toward supporting the extensive deployment of electric vehicles.
The second round of the 2023 Super Hooligan National Championship will occur on June 23rd to 25th at The Ridge Motorsports Park in Shelton, Washington State (+/- 90 miles away from Seattle).
About PETRONAS Lubricants International
Headquartered in Kuala Lumpur, PETRONAS Lubricants International (PLI) is the lubricants manufacturing and marketing arm of PETRONAS – Malaysia's dynamic global energy group. Established in 2008, PLI provides a wide range of top-notch automotive and industrial lubricant products to over 100 markets across the globe.
Previous post(s) about Energica: