Source: Yamaha Motor Co. Ltd. | Back in 2018, Yamaha released the TY-E electric trials motorbike and entered it into the FIM Trial-E Cup with Kenichi Kuroyama, winning a round and taking 2nd to finish as the overall runner-up.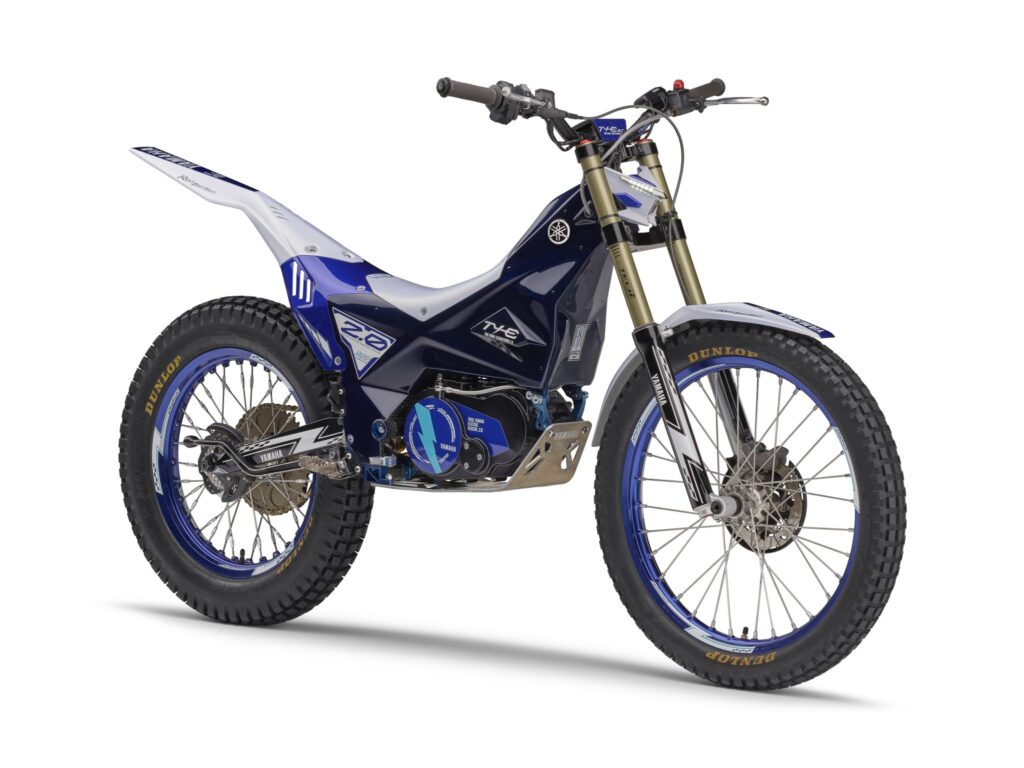 It was developed as part of their Evolving R&D program, which allows engineers to use 5% of their work hours on projects of their own choosing in order to spur innovation. Now, Yamaha has gone back to the drawing board to create the TY-E 2.0, featuring a newly designed frame, an improved electric power unit, and a newly developed lightweight battery with approximately 2.5x greater capacity.
The TY-E 2.0 will be entered into certain rounds of the FIM Trial World Championship with Kenichi Kuroyama again with the Yamaha Factory Racing Team, and Yamaha hopes to see this new and improved version not only post solid results but also demonstrate their dedication to making electric motorcycles fun as well as eco-friendly.
Monocoque frame made of composite laminates
The TY-E 2.0 employs a monocoque frame made of composite laminates to contribute to lighter weight and optimal rigidity. The layout of the power unit and battery was reviewed and revised to achieve a significantly lower center of gravity compared to the previous model.
Newly developed lightweight battery with approx. 2.5x more capacity
Yamaha developed a new high-capacity battery with higher output density and successfully kept the weight increase down to some 20% while achieving about 2.5 times greater capacity than the previous model.
Power unit further refined through a combination of mechanical parts and electronic control
Based on the previous model, traction has been improved by pairing mechanical parts such as the clutch and flywheel with carefully tuned electronic control for the motor that is capable of reading subtle changes in grip.
Overall Length × Width × Height: 2,003 mm × 830 mm × 1,130 mm
Wheelbase: 1,310 mm
Minimum Ground Clearance: 340 mm
Curb Weight: Over 70 kg
Motor Type: AC synchronous electric motor
Battery Type: Lithium-ion
Clutch: Hydraulic, Wet, Multi-plate
Frame Type: CFRP Monocoque
The TY-E 2.0 will also be exhibited at the Yamaha Motor booth at the 49th Tokyo Motorcycle Show to be held from March 25 to 27.
Source: Press Release Yamaha Motor Ltd.
Pictures copyright Yamaha
Previous article about Yamaha trials electric motorbikes: